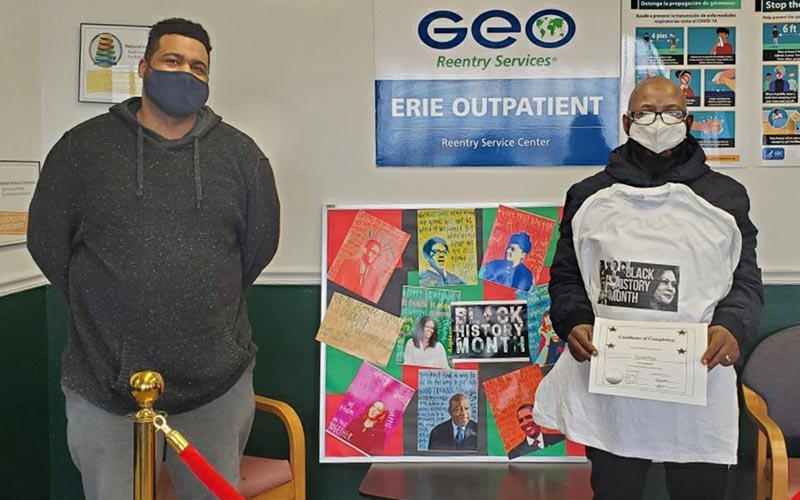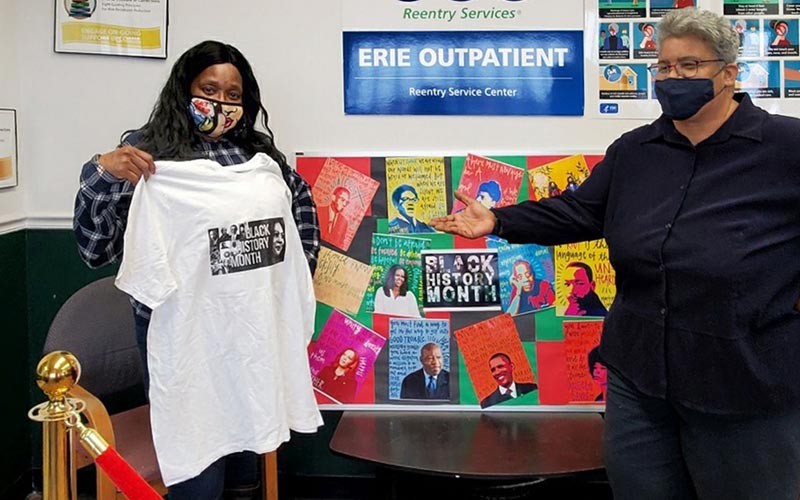 In February, staff at the Erie Outpatient Reentry Service Center in Philadelphia organized a celebration of Black History Month that featured educational activities designed to drive home an important message: success and change are possible despite barriers.
While services at the non-residential reentry center run by GEO Reentry are currently being delivered virtually, staff members took the initiative to share this positive message with program participants, creating a bulletin board with icons of Black History who were pioneers in their fields and made contributions to the country and the world.
Staff also had T-shirts made to give to participants who visited the center in-person and contributed a Black History fact to the board.
"We are committed to providing reentry services that will help change lives for the better," said Erie Outpatient Program Director Annette Garcia. "By helping engage our participants with success stories of African Americans, we hope to demonstrate that goals can be achieved, and better lives are within reach. Embracing the GEO programming will help you succeed."
The Erie Outpatient Reentry Service Center delivers a program of evidence-based cognitive behavioral treatment that starts with intensive outpatient drug and alcohol counseling. The center also offers additional services including life skills, family sessions and trauma-informed care, as well as links to valuable local resources that support reentry.