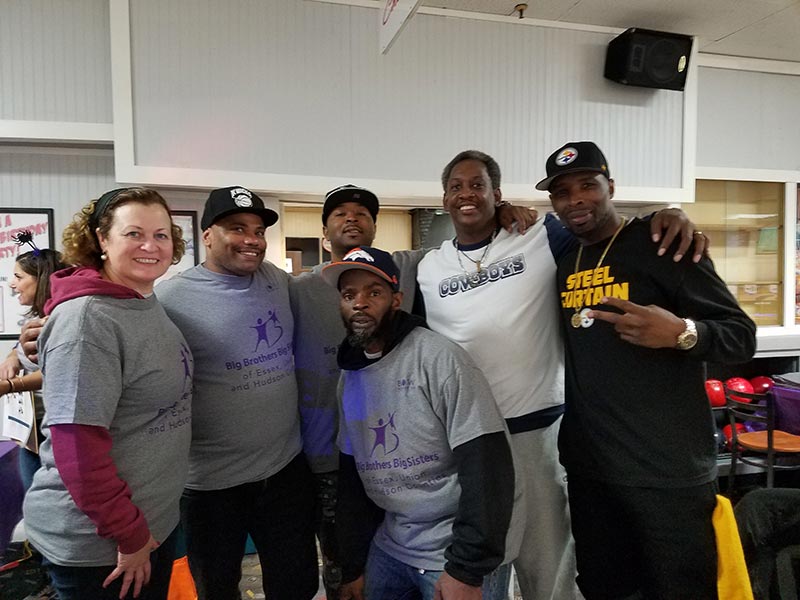 For a second consecutive year, GEO Reentry Services staff and alumni pitched in for a fundraiser to benefit Big Brothers Big Sisters of Essex, Hudson and Union counties in New Jersey. The staff and alumni group, aptly named "Team Changed," joined hundreds of other volunteers who participated in the "Bowl for Kids' Sake" to raise money for the organization's mentoring programs for children. Teams representing corporate sponsors and local organizations met for a bowling event, which served for a joyous day for a good cause.
"We are proud to volunteer for community events that help others who face adversity," said Arthur Townes, Director of NJ Alumni Services, who coordinated the team. "As individuals who have overcome obstacles to become productive citizens, we are pleased to have an opportunity to give back and be a role model for change to those in need."
GEO Reentry manages several residential and reentry service centers for the NJ Parole Board. The company supports an active alumnus group in New Jersey, with members regularly participating in community events to demonstrate that change is possible. This network is comprised of volunteers who have successfully completed GEO Reentry Services programs, and are living successfully in communities. Members act as mentors for residents of residential reentry services facilities by helping them transition back to the community, and providing information on 12-step programs, housing, job search and community programs. Members help others to show the importance of community service in their journey of growth and recovery.
The team bowled like the pros and enjoyed a day of fellowship. Over the last year, alumni services' members have volunteered for city cleanups, gardening and beautification projects, back-to-school drives, collected and distributed food for holiday drives for the needy, spoke at public events, and did reading volunteer work.
Big Brothers Big Sisters is a one-on-one mentoring program for disadvantaged children, providing help for those in need with community members posing as Big Brothers Big Sisters that serve as a positive influence on a child's life.