The Orange County and West Orange County Day Reporting Centers in California recently held a dual transition celebration to recognize 24 participants graduating from the two non-residential reentry programs.
The DRC staff members who organized the outdoor event were not deterred by the global pandemic or the wildfires affecting the state so that participants who completed the program run by GEO Reentry Services could have the chance to realize a major milestone in their reentry journey.
"Great work by Program Manager Alejandra Martinez and her team, who hosted the transition ceremony to honor participants referred from the Orange County Probation Department," said John Thurston, Vice President of GEO Reentry's Non-Residential Centers. "Staff from both centers rose to the occasion and didn't skip a beat under difficult circumstances."
David Haner, Assistant Division Director at the Orange County Probation Department, and several probation officers were among the attendees at the celebration, as well as staff from both centers and 12 of the 24 graduates.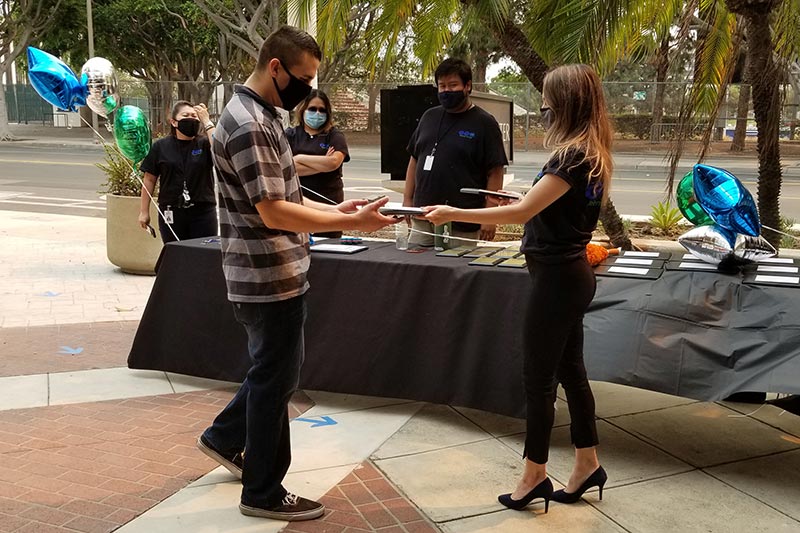 The celebration featured tables where graduates could pick up their certificates of completion, plaques, cards and boxed lunches. In addition, honors students who graduated from the program's Restorative Justice course, a voluntary class outside the DRC's regular program curriculum, were presented with an honors cord, a medal and an additional certificate by course instructor Beverley Campbell.
"We weren't sure what to expect for turnout with this event being so different, but we were happy that 12 graduates attended along with several guests," said Ms. Martinez, Program Manager for the Orange County DRC and the West Orange County DRC.
At the Orange County and West Orange County Day Reporting Centers, participants undergo multi-phase, evidence-based treatment that focuses on individuals' criminogenic risks and needs to develop a behavior change plan. Participants referred to DRCs experience cognitive behavioral therapy; employment readiness training; Community Connections, which links participants to valuable community resources, and more.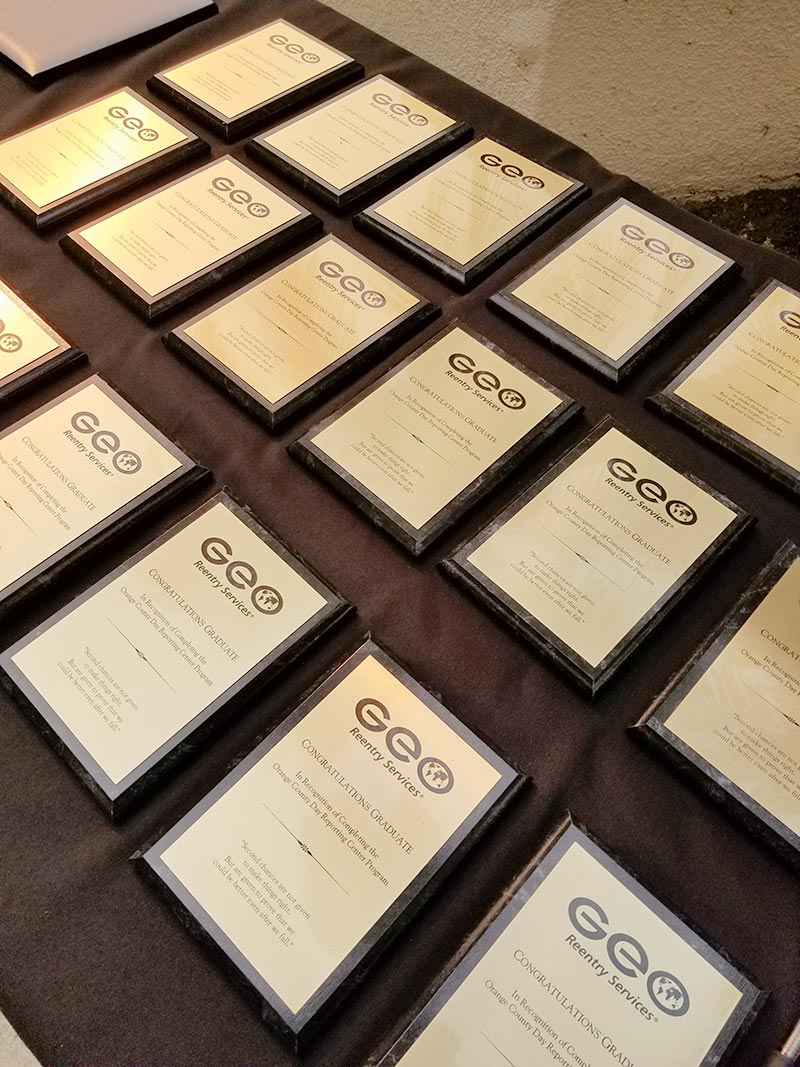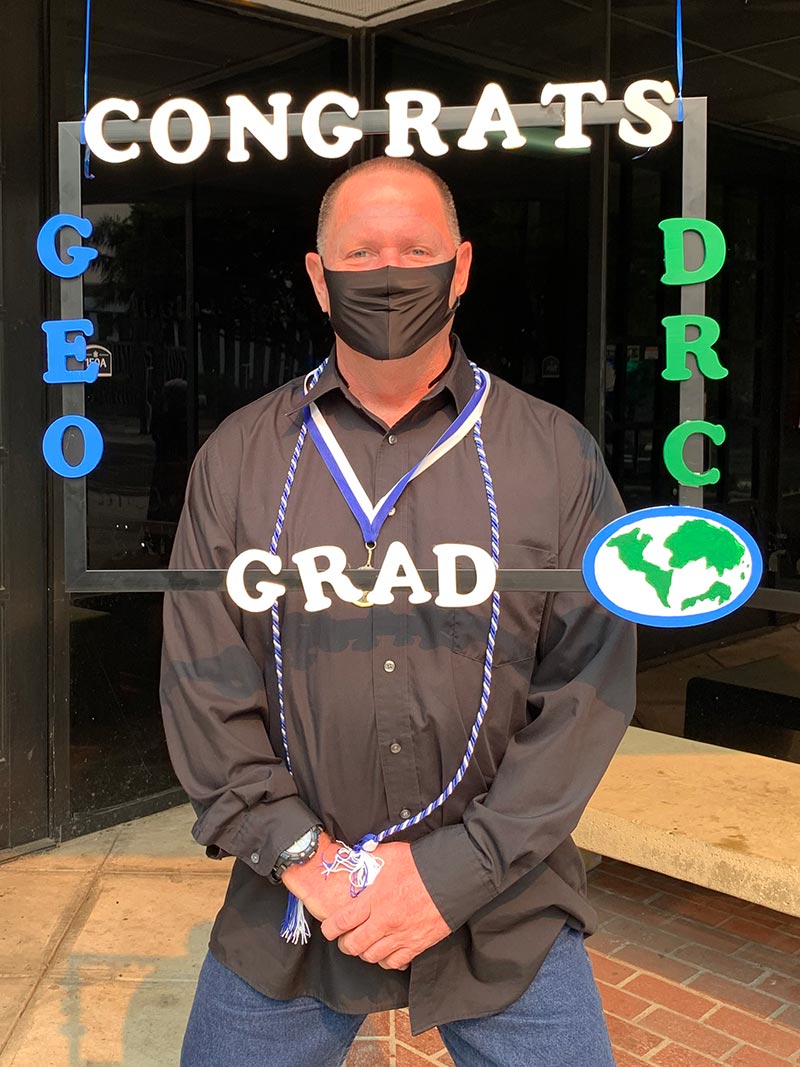 Maribel Contreras, Program Supervisor for the West Orange DRC, was pleased the celebration went on despite the environmental challenges, saying that, "Although this isn't our normal type of graduation, we are happy we were able to celebrate all of our participants who completed the program and create something special for them."
At the ceremony, graduate Steven Jordan gave a speech in which he expressed his gratitude toward program staff.
"I am very thankful for the DRC program and my case managers," said Mr. Jordan. "I was able to learn anger management techniques and create goals for myself I am now accomplishing. I am now on my last semester at Chapman University and will be graduating in the fall with my Bachelor's in business administration."