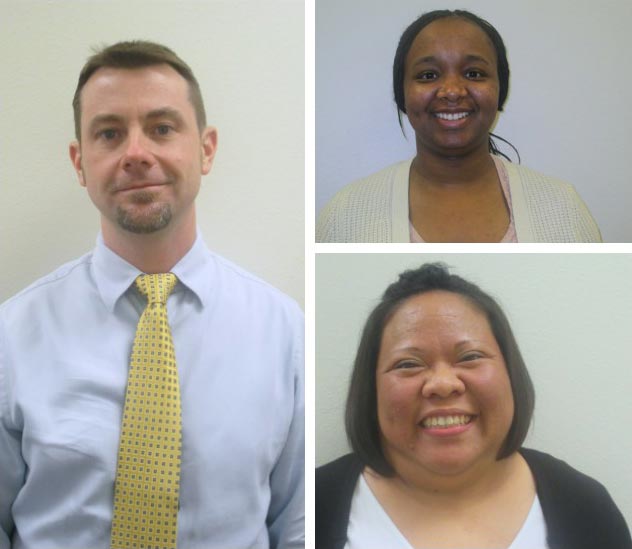 The Shreveport Day Reporting Center in Louisiana hosted a transition celebration earlier this year for participants who graduated or successfully completed the reentry program at the Shreveport DRC, operated by GEO Reentry Services.
It was a happy day for the graduates, who shared the ceremony with staff and invited guests, including corrections officials, family members and friends. Following months of hard work, participants were able to graduate from the program after being referred by the Probation and Parole division of the Louisiana Department of Public Safety and Corrections.
"It is very rewarding to see the change in our participants after completing the GEO Reentry programming we provide," Justin Jones, program manager at the Shreveport DRC, said. "Individuals leave with high hopes for the future and often move on to accomplish goals determined here through working with our staff. We are proud to see the program works and lives can change for the better."
The Shreveport DRC provides participants with a thorough program of reentry services that focus on the individual development of positive lifestyles after program completion. Individual assessments are performed to design specialized treatment programming for the individual to lessen the chance of reoffending. Through cognitive behavioral treatment delivered through three phases, individuals are provided with a variety of services including employment readiness and job search assistance, parenting skills, anger management, substance abuse education, change orientation, case management, and educational and GED preparation assistance.
"Transition celebrations are a wonderful way to acknowledge the participants and staff who've worked so hard in the past several months," Mr. Jones said. "An officer had tears in her eyes for one of her graduate's present. We are grateful to our guests who attended in support of the graduates, and our staff who tirelessly deliver services from our specialized curriculum of reentry programming."
The Shreveport DRC is proud to be of service to the community in helping to keep it safe and empowering participants to lead successful and productive lives once they leave the center.
Read more about GEO Reentry's approach to non-residential reentry.