When probation and parole officials gather in August at the industry's largest annual conference, one workshop will highlight the efforts of Louisiana to reduce costs, incarceration levels and recidivism rates. Titled "Louisiana Prisoner Reentry Initiative: Bridging Inmates to the Community," the workshop will be held Monday, August 19 from 1:15 p.m. to 2:15 p.m. and feature a panel from the state department of corrections, a local parish jail, and a community-based reentry program. Each panelist manages a piece of the puzzle that helps provide a seamless transition from incarceration to community life.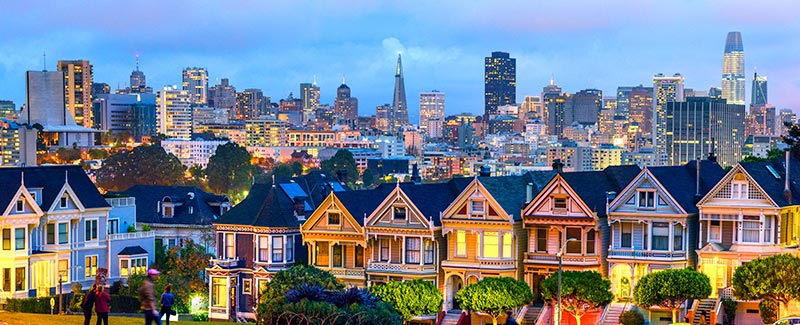 The 44th annual American Probation and Parole Association conference will be held at the Marriott in San Francisco, Calif.
Faced with one of the highest incarceration rates per capita nationwide, Louisiana corrections and legislative officials have focused on reducing incarceration levels and recidivism rates while maintaining public safety. One such effort is called the Louisiana Prisoner Reentry Initiative (La-PRI), which involves case planning with inmates nearing the end of their terms. The Louisiana Department of Corrections partnered with the Michigan Council on Crime and Delinquency to engage in strategic planning and revision of the reentry case planning continuum, now known as the Prisoner Reentry Initiative. This workshop will discuss the blueprint for the initiative, its goals, as well as how to implement this effort, including: A Jail Reentry Center, the Probation liaison, and community coordinators who link inmates to community resources. Presenters will also discuss a tool called Targeted Interventions Gaining Enhanced Reentry developed by the Louisiana State University School of Sociology to automate risks, needs and responsivity to identify criminogenic needs.
The workshop presenters include:
Mike Phelps, Program Manager, Covington District of the Louisiana Department of Public Safety and Corrections, Division of Probation and Parole. He has assisted in drafting statewide policies for the special reentry court program, a program that gained national attention for employing cognitive behavioral therapies, reducing recidivism and changing lives.
Kimya Babers, Assistant Director, St. Tammany Parish Sheriff's Office Reentry. A certified addictions counselor, she oversees efforts for transitional planning and services for jail inmates before they return to community supervision.
Akeisha Penn, Program Manager at GEO Reentry's Covington Day Reporting Center. Her team provides cognitive behavioral therapy, treatment and training for probationers using evidence-based principles and practices.
GEO Reentry Services operates day reporting centers in Monroe, Thibodaux, Baton Rouge, Covington and Shreveport for the Louisiana Department of Public Safety and Corrections as part of the state's effort to focus on reentry services.