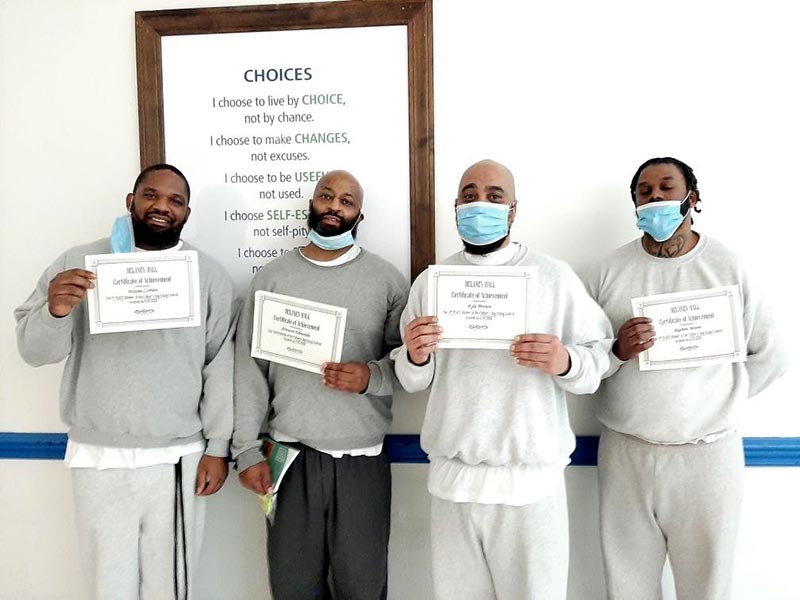 There is substantial research showing that children who have a parent incarcerated at some point in their lives will have adversities. Even worse, one father in prison can affect a family for generations. Data have also shown that kids whose fathers aren't present have significantly higher odds of being incarcerated themselves. And because returning fathers are often left with few tools to contribute to the families they return to, recidivism rates are high.
Recognizing the challenges those returning to the community from incarceration face, Delaney Hall, a GEO Reentry-operated residential reentry program in Newark, N.J., focused on Father's Day as an opportunity to highlight the critical contributions dads make to the family structure. The staff organized an essay writing content for residents interested in writing about fatherhood.
As part of its comprehensive curriculum, Delaney Hall provides parenting skills, and the Father's Day essay was an opportunity to highlight what residents are learning about being a father, or how life with their father has affected them. Staff reviewed the entries, assessed them based on criteria established in advance and, most importantly, that the written message was pro-social and demonstrated a desire on the part of the resident to engage in positive parenting.
"Being an incarcerated father is challenging for many of our residents, and the program staff recognizes that holidays like Father's Day can be particularly difficult," said Kristin Sanfilippo, Assistant Facility Director of Programs at Delaney Hall. "This year, the COVID-19 pandemic further intensified emotions for some of the participants as they've been unable to visit with their children for months due to the suspension of the visit program."
Sanfilippo said the essay contest helped to address and alleviate those emotions and challenges.
One resident who participated highlighted that while he focused on developing and strengthening his parenting skills while incarcerated, it was not until his release that he now can truly parent his children. This resident also mentioned that he understood he had to manage his addiction and behavior issues to become a good father.
Prior to Father's Day in June, Delaney Hall residents who participated were invited to the lecture hall for an awards ceremony. The group received certificates of participation and first, second, and third place winners received grooming kits and fatherhood books. The first place winner was also in charge of ordering lunch that day. At the ceremony, several of the residents shared their ideas regarding fatherhood with the group. The Delaney Hall staff is proud of the residents who chose to participate and demonstrate through their essays that they are committed to being involved in their children's lives.