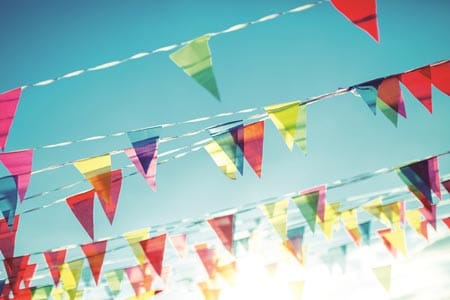 GEO Reentry Services is taking part in several events throughout August and September to celebrate second chances, including graduation ceremonies and a special event called Soberfest, which celebrates sobriety.
In August, the Shasta County Day Reporting Center, a non-residential reentry center in Redding, California, will host a transition ceremony for probationers who have successfully completed the intensive reentry program. Staff, graduates, family members, and Shasta County officials and probation officers will attend the event. During the ceremony, graduates will be invited to share their experiences in the program.
The Cambria County Reentry Service Center, a non-residential reentry center in Ebensburg, Pennsylvania, will also host a transition ceremony for 57 probationers in late August. Cambria County Judge Patrick T. Kiniry will serve as the keynote speaker, and several graduates will address attendees during the ceremony as well.
For program graduates, the transition ceremonies follow months of regular reporting to the centers, intensive treatment and training, and ongoing testing for drug and alcohol use.
In addition, GEO Reentry will honor National Recovery Month, celebrated each September. The Merced County DRC along with the Merced County Sheriff's Office, Merced County Probation Department and Tsunami Collaboration Inc., are hosting the fourth annual Soberfest, a community event in Merced, California, on Sept. 8. The event emphasizes the important relationship between GEO Reentry and Merced County law enforcement and corrections officials in helping individuals turn their lives around.
Soberfest will feature live music, food vendors, bounce houses, face painting, free raffles and prizes, and free Zumba sessions. Attendees will also be able to meet the sheriff office's SWAT team, Dive and Rescue team and its K-9 unit. Many local nonprofit and support organizations will be present to share information on the services they provide so attendees are aware of the resources available in Merced County.
GEO Reentry's non-residential reentry centers prepare participants for successful reentry through evidence-based programming, cognitive behavioral therapy, life skills training and employment readiness classes. GEO Reentry also sponsors community events designed to help people find the tools and resources they need to successfully reenter their communities.
Read more about our non-residential reentry programming and get the latest news from other GEO Reentry centers.