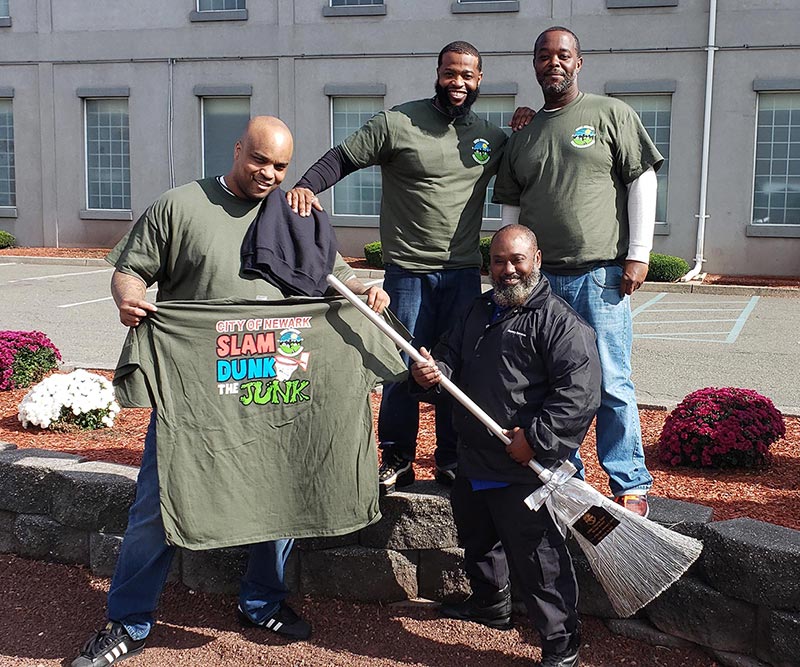 Staff and residents of the GEO Reentry Services facility Tully House in Newark, New Jersey recently participated in the 17th Annual Gateway to a Cleaner Newark City Cleanup, taking second place for collecting the most trash. They received the Silver Broom award for their efforts.
Nicknamed "Slam Dunk the Junk," the annual cleanup is hosted by the mayor's office, the Newark Municipal Council and the Department of Public Works. Last year, the event drew approximately 800 volunteers, consisting of staff from local businesses, residents, school members and community groups.
"We are grateful to be part of this community service for Newark," said Richard McCourt, GEO Reentry's Senior Area Manager Northeast. "This community service helps improve the city, helps our residents give back to society and helps them experience the rewards of positive behavior."
All of the Tully House volunteers felt a sense of fulfillment and gratitude at the opportunity to give back to the community. Tully House is a residential reentry center in Newark. Programming consists of a variety of reentry services and highlights family, educational and alumni services. Community service has always been integral to the programming, as it's considered a valuable lesson in giving back.
"We are so proud of our residents for receiving the Silver Broom award," said Paula Lord, Director of Tully House. "The action of working for the community helps enforce the goal GEO Reentry programming at Tully House aims to achieve, by establishing the experience of positive actions."