GEO Reentry, in partnership with the agencies it partners with for reentry services, celebrates program participants' success with periodic transitional graduation ceremonies, where members of clients' family, the community, the community corrections agency and others are invited to mark this transition to a new chapter in this person's life. These are critical elements of the GEO Reentry approach to reinforce positive results for participants and take a break from the rigorous programming and services delivered at the reentry programs. In addition, GEO Reentry programs host open houses to offer a "behind the scenes" look at what transpires daily for participants; these events are geared to local criminal justice stakeholders, community services providers, media and the general public.
Up and down California, GEO Reentry's non-residential reentry centers hosted graduation celebrations and open houses this summer. At the graduations, participants receive certificates of completion at an event usually accompanied by a little pomp and circumstance. Keynote speakers included inspirational individuals such as local politicians, agency leaders, law enforcement, and alumni of the programs.
"I am always so in awe of the creativity and passion that goes into these events. So much creativity, dedicated effort, and outstanding passion came shining through," said Karen Graff, GEO Reentry Area Manager for Northern California.
Several recent events include:
GEO Reentry Services and the Mendocino County Probation Department hosted an open house on July 20. Local officials, Probation and center staff, community partners, current program participants and program alumni attended. Guests heard more about the reentry programs being offered and toured the facility. Located at 579 Low Gap Road, the Mendocino County DRC serves individuals on probation and provides a structured combination of evidence-based programs, skill building, case management and community connections to help connect participants with resources and obtain essential needs. Attendees included the Mayor of Fort Bragg, a member of the Board of Supervisors, and the head of the County CEOs office. An "Outcomes" table was created as well as a "Did You Know" whiteboard with EBP Trivia.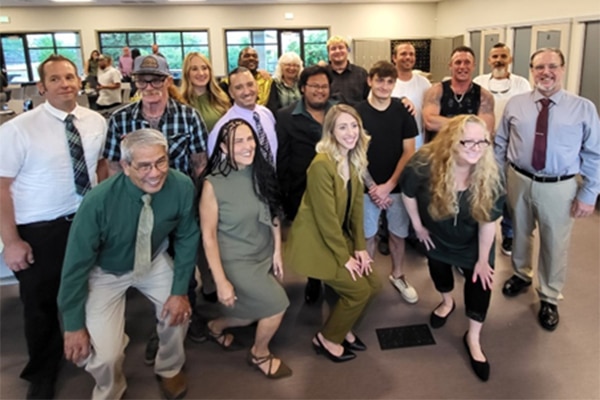 GEO Reentry Services and the Shasta County Probation Department hosted a graduation for 13 individuals on probation who successfully completed the program on July 27. Sheriff Michael L. Johnson was the keynote speaker for the summer graduation, held at the Shasta County Office of Education Early Childhood Services, an important community partner for program participants. Staff, graduates, family members, community partner agencies, Shasta County officials and Probation Officers attended. During the ceremony, graduates shared their experiences in the program via video presentations, a great way to memorialize their accomplishments. Located at 1415 Court Street, the Shasta County DRC serves up to 75 individuals on probation.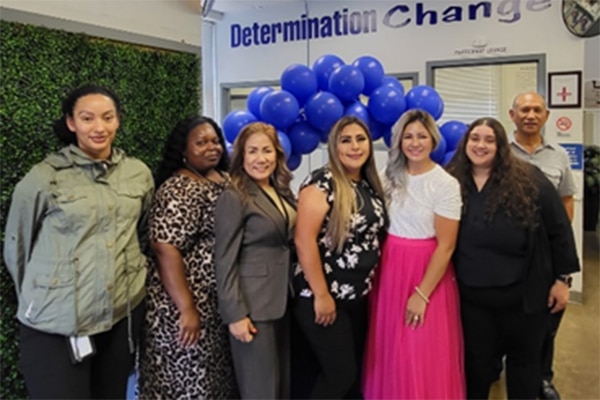 GEO Reentry Services and the California Department of Corrections and Rehabilitation also hosted an open house at the Stockton Day Reporting Center, an innovative reentry program opened in 2008 to support individuals on parole to successfully return to communities. The event was held at the DRC in French Camp on July 25. Staff, graduates, family members and Stockton-area corrections officials and parole officers attended and learned more about the center's programs and services. A special treat for guests included a Taco Truck!
GEO Reentry Services and the California Department of Corrections and Rehabilitation's Division of Adult Parole Operations also hosted a transition ceremony for individuals on parole who graduated from the Pomona Day Reporting Center on Aug. 3. DAPO opened the Pomona DRC in 2013 to help ease prison overcrowding and reduce recidivism rates among adult parolees.
GEO Reentry Services and the Merced County Probation Department also held a summer transition celebration for 39 individuals on probation who successfully graduated from the Merced Day Reporting Center's intensive reentry program. The event was held on Aug. 9 at a local restaurant.
GEO Reentry Services and the Fresno County Probation Department also hosted a transition ceremony for individuals on probation who have successfully completed the intensive reentry program at the Fresno County Day Reporting Center. Katherine Godinez, Deputy Probation Officer, Fresno County Probation, delivered remarks to the graduates at the event, held July 27 at a local restaurant.
Each of these non-residential reentry programs delivers a multi-phase program designed to change criminal behavior and reduce recidivism. The programs include regular reporting to the center, intensive treatment and training and ongoing testing for drug and alcohol use. Participants are required to take part in cognitive behavioral therapy as well as life skills courses like job-readiness preparation, anger management and parenting classes.