Staff at the Luzerne County Reentry Services Center in Wilkes Barre, Pennsylvania, participated in the 16th annual C.A.S.U.A.L. (Colon cancer Awareness Saves Unlimited Adult Lives) Day to raise awareness about the importance of colon cancer screenings on March 28. Local businesses and community members participate in the event, organized by the Northeast Regional Cancer Institute, by wearing C.A.S.U.A.L Day pins, shirts and wristbands to show support.
"We are proud to uphold GEO Reentry Services' message of helping others by demonstrating positive acts that support community organizations," Luzerne Reentry Service Center Program Manager Stacey Velez said. "I am grateful to the staff who are always willing to participate in a good cause and perform outreach at the community level, endorsing our mission of helping others."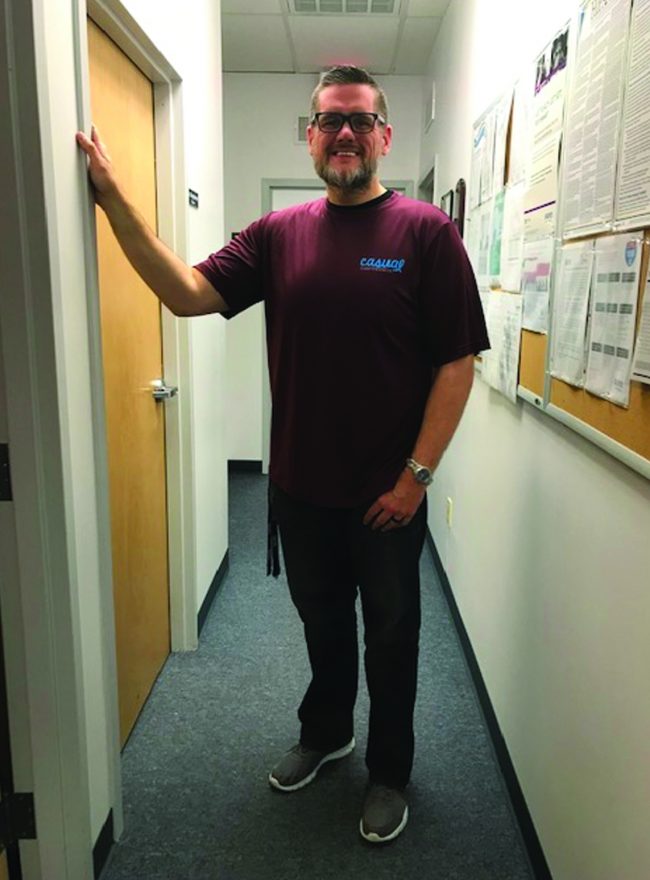 C.A.S.U.A.L Day was originally created in memory of Helen Phillips, a Northeastern Pennsylvania native who passed away just six months after being diagnosed with colon cancer in 2002. The awareness campaign started in 2003 to educate people about the importance of colorectal cancer screenings, a preventative measure that could have saved Phillips' life. Staff at Luzerne RSC have been participating in C.A.S.U.A.L. Day for several years in conjunction with the RSC's commitment to being a valued partner in the Wilkes-Barre community.
Community connections are an important component of successful reentry, creating an opportunity for participants to engage in local activities and stay motivated towards a life without crime. By participating in charitable events like C.A.S.U.A.L. Day, staff set a positive example for participants that shows the benefits of giving back. Community service gives participants a chance to practice pro-social behaviors and make a positive impact.
Luzerne County RSC is a non-residential center providing evidence-based reentry programming for individuals referred from the Luzerne County criminal justice system. In addition to providing cognitive behavioral therapy, substance abuse treatment, work readiness classes and several other classes designed to reduce recidivism, the RSC offers electronic monitoring services as an alternative to incarceration for qualifying individuals.