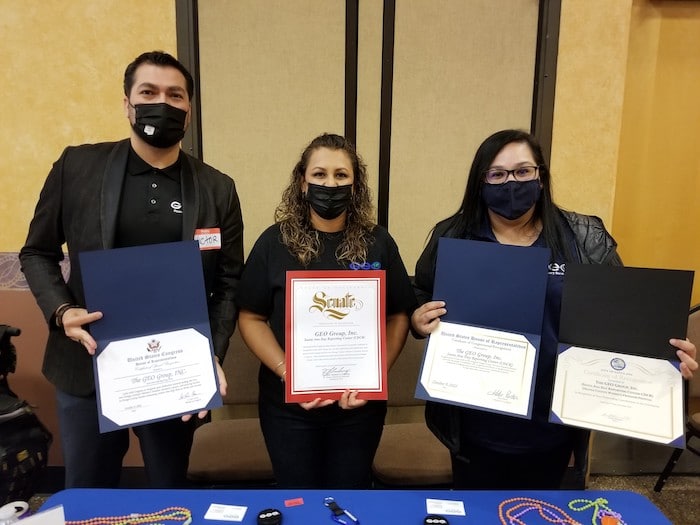 As part of GEO Reentry Services' commitment to fostering positive change in the community, the Orange County, Westminster and Santa Ana Day Reporting Centers recently partnered with the Orange County Probation and Parole offices to help put on Orange County's first "Freedom Festival for Women and Their Families."
The idea followed a series of women's empowerment meetings at the offices of probation and parole. The premise was to stage a large community festival that would provide access to local resources and information for justice-involved women, their families and friends, and those who work with them, including local professionals in the fields of social justice, gender studies, law and reentry.
Attendees were joined by 15 to 20 local service providers at the Dehli Center in Santa Ana, including Project Kinship, Working Wardrobes, Phoenix House, the Human Works Foundation, Santiago Canyon College Project RISE and more. In addition to information about community resources, attendees enjoyed free tacos, pizza, and ice cream, a raffle, swag bags, motivational speakers, children's activities and more.
Representatives from the Orange County offices of probation and parole, the event's main organizers, were pleased the turnout and plan to make the festival an annual event.
During the festival, staff members from the three non-residential reentry centers ran a booth where they shared information about GEO Reentry programming. These non-residential centers provide structured and comprehensive programs offering a combination of treatment services, accountability and links to local resources through the Community Connections program.
GEO Reentry centers offer cognitive behavioral treatment, alcohol and drug treatment, employment services, vocational and educational training, life skills classes and more. This programming helps participants confront their destructive personal beliefs and behaviors; helps to enhance self-esteem; and improves personal decision-making, all of which can reduce criminal risk.
GEO Reentry staff also assisted before the event, assembling the venue's décor and procuring snacks, drinks and gifts for attendees' children. Afterward, GEO Reentry staff joined with Probation and Parole to plan next year's event.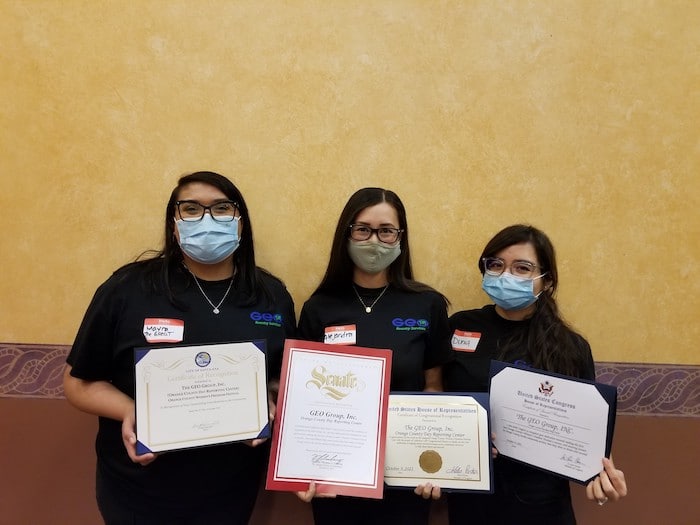 "This event supports GEO Reentry's mission by helping to build community, empowering women and giving justice-involved people a second chance," said Yadira De Santiago, Program Manager for the Santa Ana Day Reporting Center. "The recognition from local representatives was very meaningful to us. It was great for everyone to see GEO Reentry shown in such a positive light."
Alejandra Martinez, Program Manager for the Orange County and Westminster Day Reporting Centers, said she was glad to see how the event generated such enthusiasm from attendees.
"It was great to hear such positive comments when attendees stopped by the GEO Reentry booth," said Ms. Martinez. At the end of the day, she added, the festival served as invaluable community outreach that will help local justice-involved women make progress toward their individual goals and change their lives for the better.