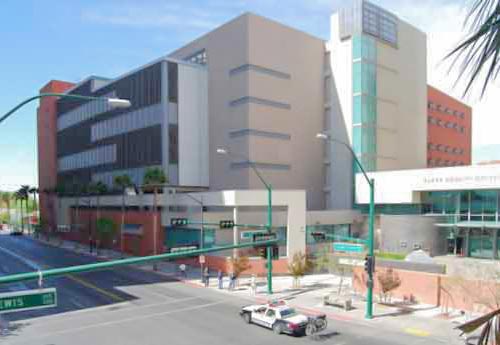 An annual outcomes report released by GEO Reentry Services indicates that the company's in-jail treatment programming at the Clark County Detention Center (CCDC) in Las Vegas, Nevada, is delivering positive behavioral outcomes for program participants, including reduced recidivism risk, lowered criminal thinking and increased sensitivity to victims.
Between August 1, 2018 and August 31, 2019, with the cooperation of Clark County and the Las Vegas Metro Police Department, data was collected from 126 male and female individuals upon intake and discharge from 45-90-day in-jail treatment programs at CCDC, with the average treatment episode lasting approximately 71 days.
In the report's analysis, evaluators used participant data to analyze Level of Service Inventory-Revised (LSI-R) scores for 62 participants, all of whom entered programming on January 2, 2019. LSI-R assessments, which measure a participant's current risks and needs to assign the appropriate level of treatment, were conducted before each participant started the program and then once again after they completed the program.
The analysis found that regardless of recidivism risk level at intake, program participants experienced an average reduction in risk by 6% (1.6 points) when measured again following the program. Reductions for participants with a moderate or higher risk of recidivism averaged a decrease in risk by 8% (2.6 points) after being discharged from the program. This correlation indicates that in-prison treatment programming at the CCDC significantly reduces the probability the individuals will be re-incarcerated after they are released.
Evaluators also used data they collected to analyze Criminal Thinking Scales (CTS) scores for 55 program participants, all of whom, on intake, received scores that indicated moderate to high recidivism risk. These participants averaged a reduction of 10% (3 points) across all Criminal Thinking Scales — entitlement, justification, power orientation, cold heartedness, criminal rationalization and personal irresponsibility — an indication that in-prison treatment programming at the CCDC significantly reduced criminal thinking.
The evaluators also analyzed pre-treatment and post-treatment victim sensitivity levels for 57 program participants at the CCDC. Positive results were seen across four of the five victim impact scales — knowledge of victim's rights, knowledge of victim-related facts, sensitivity toward victim's plights and accountability — with an average score increase of 10% (2 points) when measured post-treatment.
While acknowledging the positive behavioral outcomes observed for participants in GEO Reentry in-prison treatment programming, including lowered risk of being reincarcerated, reduced criminal thinking and successful implementation of victim impact programming, the CCDC will continue to gather data from program participants to monitor progress and to identify areas for improvement.
The GEO Reentry Services in-jail treatment program was designed to expedite behavioral change and reduce recidivism by addressing the underlying reasons for program participants' anti-social behaviors, and then changing this mode of thinking. GEO Reentry's model features a panel of validated assessments, comprehensive case management services, Cognitive Behavioral Treatment, evidence-based programming and transitional planning.
The Las Vegas Metropolitan Police Department opened the in-jail treatment program, selecting GEO Reentry to operate it, in September 2018. The program serves up to 40 inmates at one time.