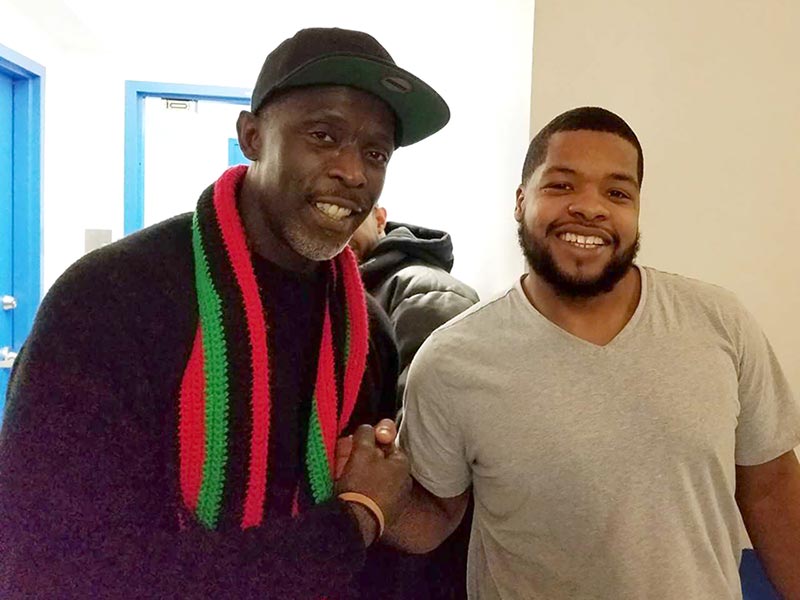 Residential reentry center Delaney Hall in Newark, N.J. hosted actor Michael Kenneth Williams for an exclusive screening of his new HBO documentary "Raised in the System" on January 17. Williams, best known for his work on "The Wire" and "The Night Of," created the documentary to highlight the widespread effects of justice-involved juveniles and to educate people about the importance of second chances and criminal justice reform.
"We were very honored to have Michael K. Williams and his associates bring this valuable message to Delaney Hall residents," Northeast GEO Reentry Services Senior Area Manager Richard McCourt said. "They had a huge impact on all in attendance, they are proof that change can happen, and success stories exist."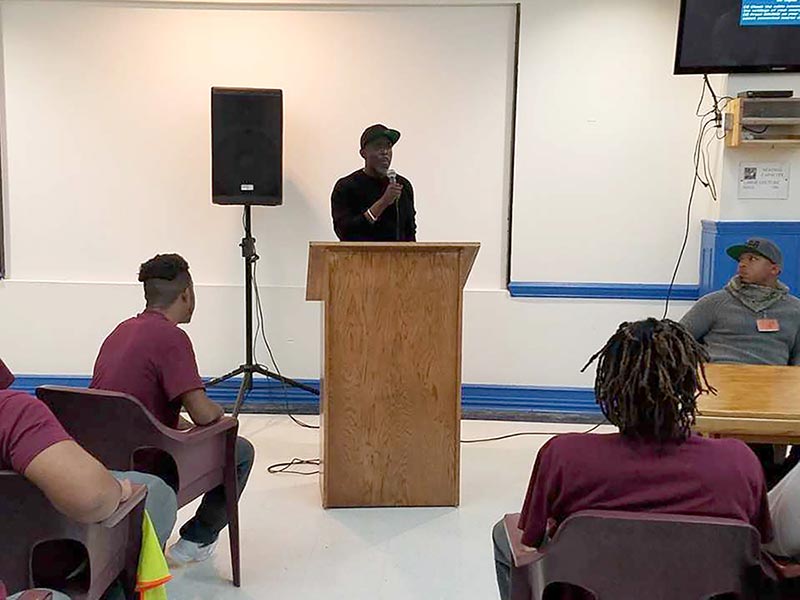 The actor spoke to approximately 200 residents referred from the Essex County Department of Corrections to participate in the residential reentry center's programming. Williams' documentary, "Raised in the System," draws attention to the number of juvenile offenders in the criminal justice system, an issue the actor has seen firsthand in his own community. While creating the documentary, Williams said he was moved by the remorse expressed by residents in programs nationwide and hopes to inspire community leaders to support at-risk children and teens.
"I am grateful that someone did not give up on me, and these young people deserve the same," Williams said. He supports mentorship and community activism and stresses the importance of letting at risk youth know that someone cares and believes in them.
GEO Reentry's evidence-based programming at Delaney Hall consists of substance abuse programming, cognitive behavioral treatment, individual and group counseling, lifestyle changes, educational and GED services, and alumni/aftercare programs, and additional reentry services that help support a successful reentry to the community.
"Our guests brought a powerful message to all," Delaney Hall Case Manager Hannah Vincent said. "We are very grateful they responded to our invitation and are committed to bringing this positive message to our young people. They are giving hope to this generation, who will then carry the message to others about the possibility of leading successful lives."
After the documentary screening, residents had the opportunity to meet and take photos with Williams and his associates. Many program participants said they felt his message of hope is reinforced by the programming they are receiving at Delaney Hall. Throughout the visit, Williams addressed the crowd as living proof that life can go as far as you choose to take it by incorporating positive principles.