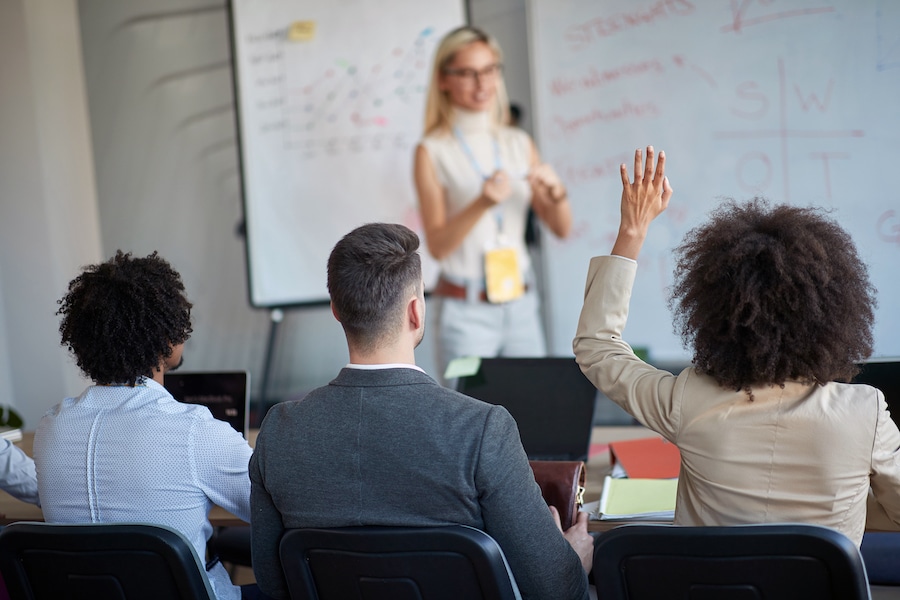 To maintain reentry program fidelity, GEO Reentry has invested significantly in staff recruitment, development, and training. A typical non-residential reentry center includes a program manager, case managers, and specialists such as substance use, education and employment, and behavior change managers. While local staff are recruited and trained for reentry services, consistency so program fidelity is maintained through centralized training, quality assurance, and access to a large pool of experienced staff who have worked in GEO Reentry program settings. Staff are assessed for abilities to assist at-risk populations, understanding of criminal thinking, antisocial behaviors, and use of cognitive behavioral interventions, and a core belief and passion that people can change.
We understand the importance of creating a culture that supports reentry program fidelity, coaching, and constant improvement. Accordingly, we remain committed to assisting our program staff in their personal and professional development. This includes program fundamentals, day-to-day tasks, leadership skills, the core concepts of evidence-based practice, and the ability to operationalize EBP. Program staff competency is a critical factor in achieving successful reentry center operations – as staff must develop therapeutic relationships with participants and deliver programming with fidelity. By continually investing in our staff, we are also investing in ongoing reentry program effectiveness.
GEO Reentry leadership views the complex and ongoing process of operationalizing Evidence-Based Principles as both an art and a science. The science aspect includes studying EBP, having an awareness of the history and research, and understanding the fundamental concepts of the Eight Principles of Effective Intervention. The art aspect is staff ability to operationalize EBP – which in turn can have a significant impact on the program's ability to facilitate long-term behavioral change in participants. Currently, staff access 40 training modules on EBP, and the average staff member receives over 100 hours of training annually. These training modules range from several cognitive-behavioral treatment, emotional intelligence, leadership, listening skills, as well as helping participants understand how to set realistic goals.