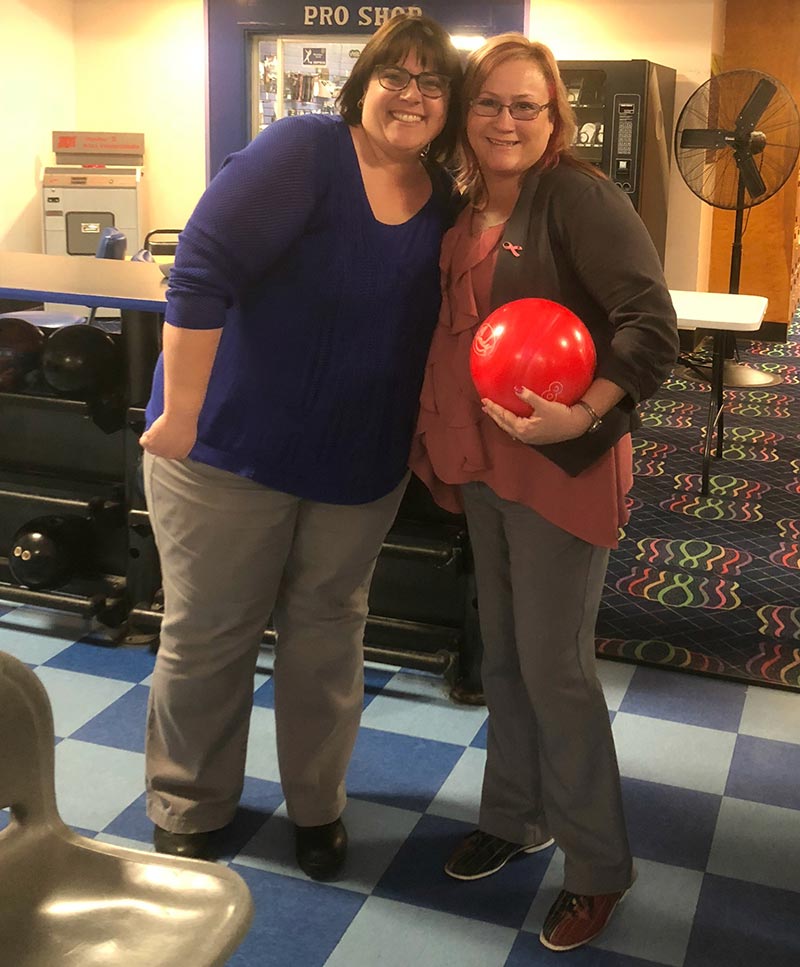 Once participants graduate from the Shasta County Day Reporting Center, a non-residential reentry program, staff encourage them to maintain contact with the center and reach out for help or resources whenever needed. This supports graduates in continuing working toward the personal goals they established with counselors while in the program.
One way the Shasta County Day Reporting Center facilitates continued contact with program graduates is through alumni events. Not only do alumni events provide opportunities for pro-social leisure and recreation time with peers but they also offer alumni continued engagement with the center.
The Shasta County Day Reporting Center recently hosted an alumni event at a local bowling alley. Participants in Aftercare, the last stage of the program, were invited to attend as well. The goal of the event was to help facilitate engagement between current participants and alumni so they could establish pro-social support systems with one another. The event also gave alumni a chance to mentor to those currently in Aftercare.
Alumni mentorship helps participants see that continued progress after graduation is possible and helps them establish a network of peers they can rely on after graduation, which is especially important for participants who do not have strong support systems in the community. The Shasta County Day Reporting Center plans to continue hosting joint aftercare/alumni events in the future as a way to help both these groups succeed.
Read more about GEO Reentry's approach to non-residential reentry.