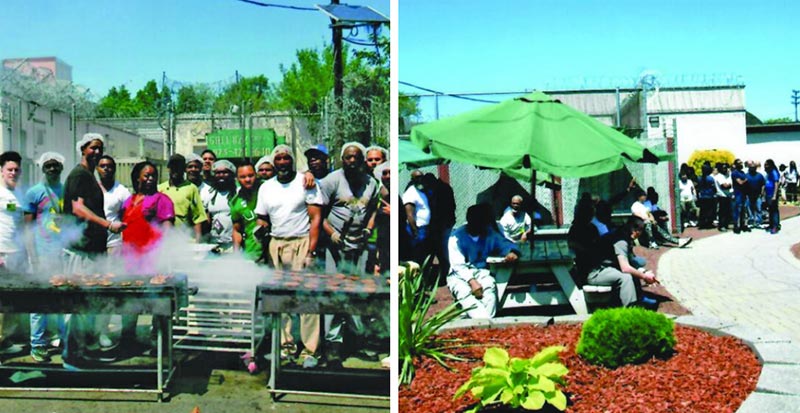 Tully House, a residential reentry center in Newark, New Jersey, run by GEO Reentry Services, celebrated Reentry Awareness Month with a barbecue for all 339 residents. Tully House accommodates male residents referred from the New Jersey Department of Corrections. GEO Reentry Services provides a full continuum of evidence-based reentry programming at Tully House through its contract with Education and Health Centers of America.
The celebratory event highlighted important resources for reentry and served as a positive experience for a successful return to the community. The residents and staff spent the afternoon outside, firing up the grills and enjoying music and games.
"Pro-social activities provide an opportunity for staff and residents to acknowledge the positive work and outcomes that reentry programming is designed to achieve," Richard McCourt, GEO Reentry's northeast senior area manager, said.
The barbecue created an environment where the residents were able to relax, socialize and engage. Activities included basketball, dominoes, chess, scrabble and bingo. The day concluded with a talent show presentation. The winners were presented with gift bags filled with cosmetics, toiletries and other personal items.
"We are very proud of the accomplishments of our residents and the work that our staff does to promote educational and vocational services at Tully House," Paula Lord, Tully House's office administrator, said. "Our staff at Tully House works hard to provide a comprehensive reentry program that reduces recidivism, creating safer communities and productive citizens."
The Reentry Awareness Month barbecue brought smiles to many and was enjoyed by both staff and residents alike. All expressed gratitude for a great day and their positive interactions showed the value of reentry programming.
Read more about GEO Reentry's approach to residential reentry.