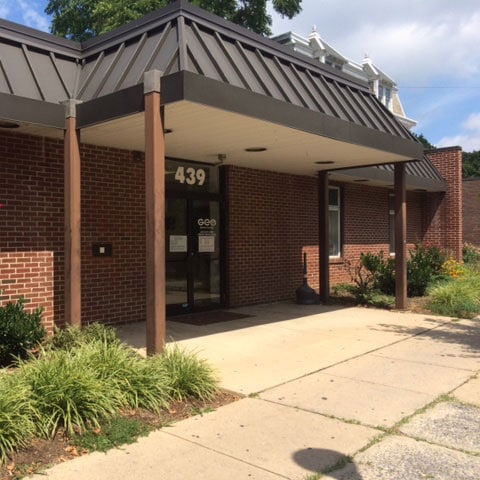 The Lancaster County Reentry Service Center in Lancaster, Pennsylvania, welcomed visitors to an open house in June. The center holds open houses semi-annually to showcase the positive experience it provides to reentrants preparing to reenter the community. GEO Reentry Services provides a full program of reentry services on a non-residential basis at the center, with the goal that graduates will complete the programming better prepared for a positive, new beginning.
Guests at the open house included representatives from the courts, parole board, Bureau of Community Corrections and Pennsylvania Department of Corrections. Program alumni attended to share how their lives have changed for the better as a result of the programming they received at the Lancaster Reentry Service Center.
"We are proud to host this event that highlights the success of our program, demonstrating change is possible," Kimberly Reichenbach, program manager at Lancaster Reentry Service Center, said. "Our focus is recidivism risk reduction. It is rewarding to see former graduates living successful lives without re-offending."
An alumna of the center shared how the GEO Reentry program has given her the willingness to change while offering bridges to community partners who helped her establish a positive lifestyle. Through the program she was able to get a driver's license, access basic needs and remain substance-free. She also was connected with a community agency that arranged for a sober living house where she now resides.
"It is satisfying to hear testimonies of former reentrants," Ms. Reichenbach said. "It is confirmation to our partnerships that reentry programming works and credits the tireless efforts of our staff."
The Lancaster County Reentry Service Center has recently updated their contingency management programming, implementing changes to enhance alignment with evidence-based practices. Achieving success in county non-residential programming, the contingency management program is showing a positive impact on behavior as it is based on incentives and rewards.
Additionally, the Lancaster County Reentry Service Center provides workforce development services and cognitive behavioral intervention to boost cognitive behavioral treatment for reentrants.