In June, 37 participants graduated from the Luzerne County Reentry Service Center, a non-residential center run by GEO Reentry Services in Wilkes-Barre, Pennsylvania. The graduation ceremony was held at the Luzerne County Courthouse rotunda with families, friends and other loved ones in attendance, as well as local and county officials. Luzerne County Prison Treatment Coordinator Christina Oprishko and Luzerne County Magistrate District Judge Alexandra Kokura Kravitz were guest speakers at the ceremony. Local news station FOX 56 attended as well and reported on the success of the Luzerne County RSC graduates.
Almost 80 percent of Luzerne County RSC graduates reach their employment goals by program completion, and 70 percent of graduates have not received new charges. Program alumna Kimberly M. addressed graduates at the ceremony. "Since graduating from the program, I've been able to maintain employment, and I am in the process of reinstating my nursing license," she said.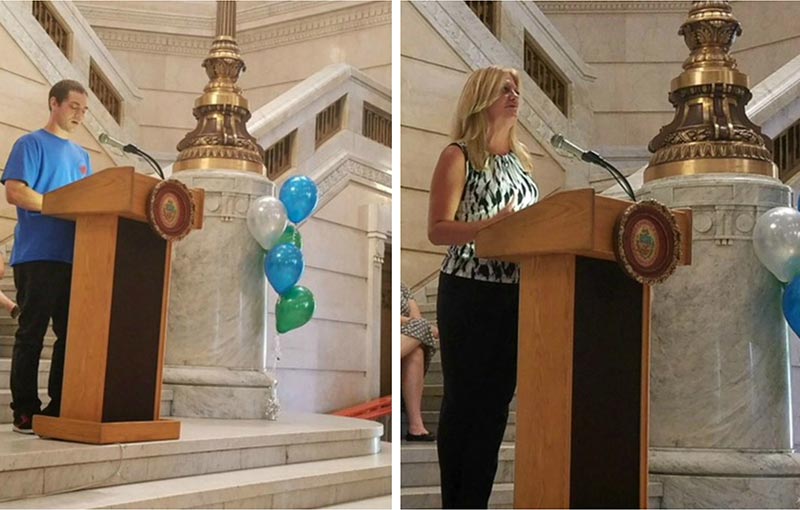 Graduate Matthew G. reflected on the positive changes he has made as a result of his time at the Luzerne County RSC. "The accountability I learned from the program transferred into accountability in the workplace." He is one of 32 graduates to have secured employment upon program completion. He told FOX 56, "I feel my thinking has changed a lot. It gave me confidence, helped me with my self-responsibility." According to FOX 56, he said his life would not be in such a positive place were it not for the program. "I'd probably be dead right now from a drug overdose or back in jail."
Stacey Velez, program manager at the Luzerne County RSC, said, "These transition ceremonies are a great time to show the positive changes that these individuals have made to better themselves and form better relationships with their families."
Daily program attendance at the Luzerne County RSC is over 90 percent and the center graduates approximately 100 participants annually.
Read more about GEO Reentry's approach to non-residential reentry.