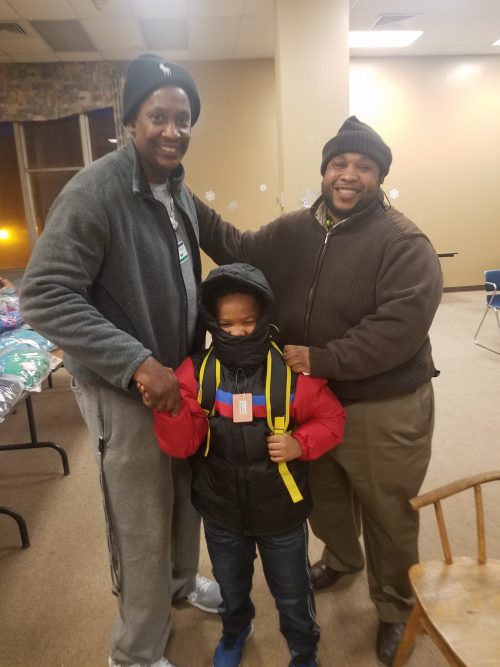 Members of GEO Reentry's New Jersey Alumni Services joined local organizations Parents Engaging Parents and the Better Education Institute of New Jersey to collect clothing donations for children during a "Coats for Kids" clothing drive event on February 28.
"We are very proud and grateful to work with these New Jersey organizations to provide new winter clothes for children who were so happy to receive," New Jersey Alumni Services Manager Arthur Townes said.
Alumni Services members made themselves available throughout the event to serve the families in attendance and help kids find a comfortable coat. Despite the freezing temperatures, families and children were optimistic and expressed gratitude towards the volunteers for donating such a colorful variety of warm winter clothes.
The "Coats for Kids" event is one of several community events reentry alumni participate in throughout the year. The former reentry participants regularly serve their communities with different outreach projects as part of the Alumni Services network. Many volunteers credited their reformed attitude on community service to the skills they learned in their residential reentry programs.
"I am so grateful to be able to take part in this wonderful event," GEO Reentry alumnus Dot B. said. "It's an honor to be able to give back at the community level and participate in volunteer work with alumni services, it's rewarding to be helping others."
The Alumni Services network in New Jersey has a well-established reputation in the community for engaging members in community outreach. GEO Reentry's growing Alumni Services network is a voluntary program available in multiple states. The network connects alumni to volunteer efforts with local organizations and gives former participants an opportunity to mentor current participants. Alumni regularly volunteer for clothing and food drives, school supply drives, community clean-ups, fundraisers and motivational speaking engagements.