Residents of Columbus House and Albert M. Bo Robinson Assessment & Treatment Center volunteered with Arm in Arm of Trenton, New Jersey, in August for a day of outdoor gardening. The residents put down soil and planted seeds for the community-based organization that operates a garden for local food pantries.
The all-male units at Columbus House and Bo Robinson are designated for individuals classified by the New Jersey Department of Corrections as needing mental health treatment. The units are located within the Bo Robinson Assessment and Treatment Center, a residential reentry center in Trenton, with treatments provided by GEO Reentry Services under the terms of its contract with Education and Health Centers of America, Inc.
Brima Kamara, assistant program activities coordinator, accompanied the residents to the site. Residents of both unites have volunteered for Arm in Arm since last year, working at both the garden and with food pantries. Residents who are eligible for community service must have a minimum of 60 days in the center and have advanced to Phase 2 of the program. They must clearly demonstrate responsibility, accountability and reliability, and display behavior and attitudes that are reflective of prosocial values.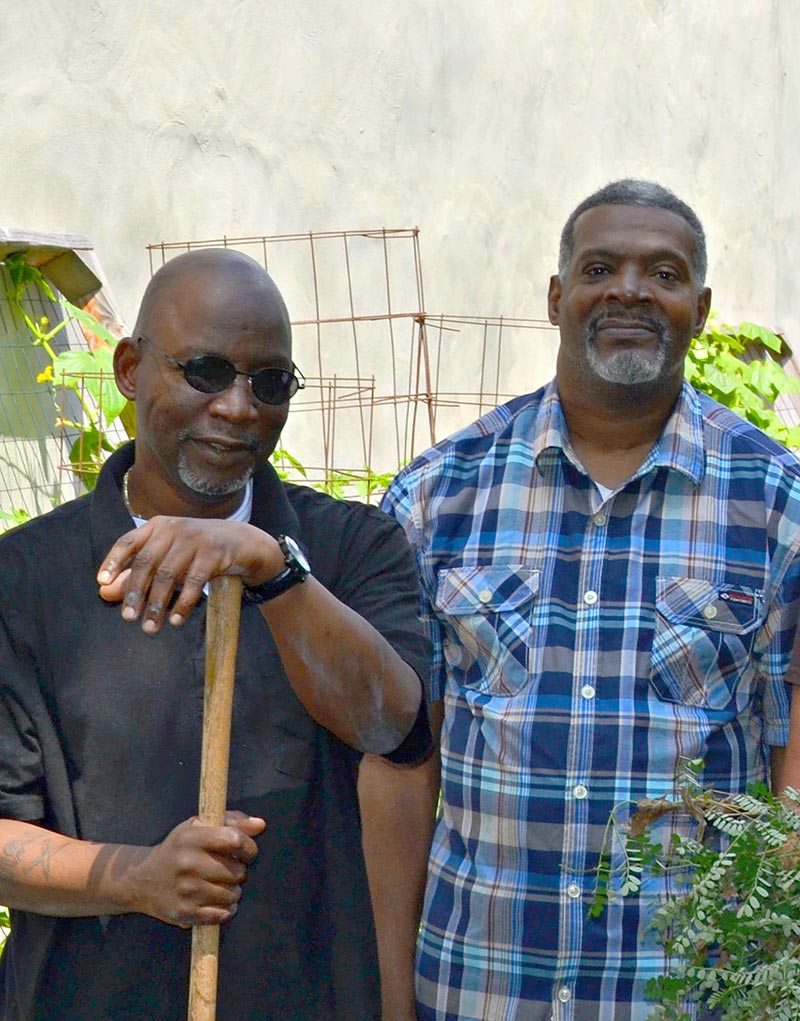 Residents at Columbus House and Bo Robinson are provided with services based on their risk, needs and strengths. Treatment is determined by a comprehensive assessment, and a master treatment plan is assigned. Program counselors lead specialty groups, including mental health counseling, Relapse Prevention, Letting Go of Shame, Smoking Cessation, Anger Management, Parenting Skills and a men's group for overcoming domestic violence. Phase 3 of treatment services include pre-employment skills and budget planning.
Community service not only lets residents give back to society, it allows them to experience positive behavior and its rewards. It is a meaningful component of reentry treatment programming and is offered by several residential reentry centers, depending on population and eligibility. Volunteering helps residents successfully return to society by instilling prosocial values while working with others and accomplishing goals.
Columbus House and Bo Robinson are pleased to be a partner in reducing recidivism by planting seeds of evidence-based mental health services that will help grow productive lives upon release to the community.
Read more about GEO Reentry's approach to residential reentry programming.