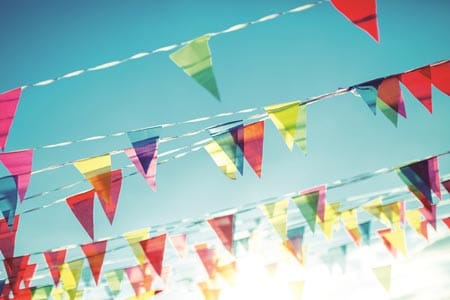 Three non-residential GEO Reentry centers in California are celebrating anniversaries this summer, including the Shasta County Day Reporting Center, the Imperial County Day Reporting Center and the Stockton Day Reporting Center. These centers provide cognitive-behavioral programming for probationers and parolees designed to reduce recidivism and help individuals reintegrate into their communities. Programming focuses on life skills, anger management, substance abuse, family reconciliation and employment readiness.
The Shasta County DRC celebrated five years of operation in May with an Open House event. In the last year, the DRC has expanded its staff and fostered employee development while continuing to offer quality care to participants through evidence-based programming.
The Imperial County DRC celebrated its four-year anniversary on May 30. Since opening, the DRC has added numerous program offerings, like its Inside Out initiative, which helps participants interested in careers as substance abuse counselors apply to and attend college. The DRC has also created a partnership with One Stop Employment Services, where representatives from the employment agency visit the DRC weekly to provide participants with information on new job openings as well as the county's high school diploma program.
The Stockton Day Reporting Center will celebrate its 10-year anniversary on July 11. The center is proud to have served the community for a full decade and to have created a lasting partnership with the California Department of Corrections and Rehabilitation.
GEO Reentry is proud to see its centers making a positive, lasting difference in their communities as well as the lives of participants. We look forward to celebrating many more years of success!
Read more about our non-residential reentry programming or read the latest news from other GEO Reentry centers.